Oslo: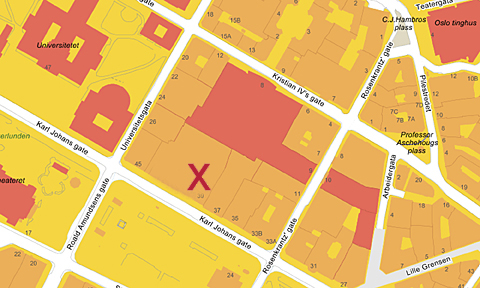 Karl Johans gate, with The National Theatre on the left and the Paleet shopping mall (marked «X»).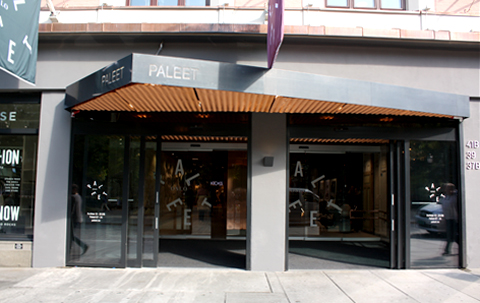 The Paleet main entrance, facing Karl Johans gate. Notice the address 41B on the wall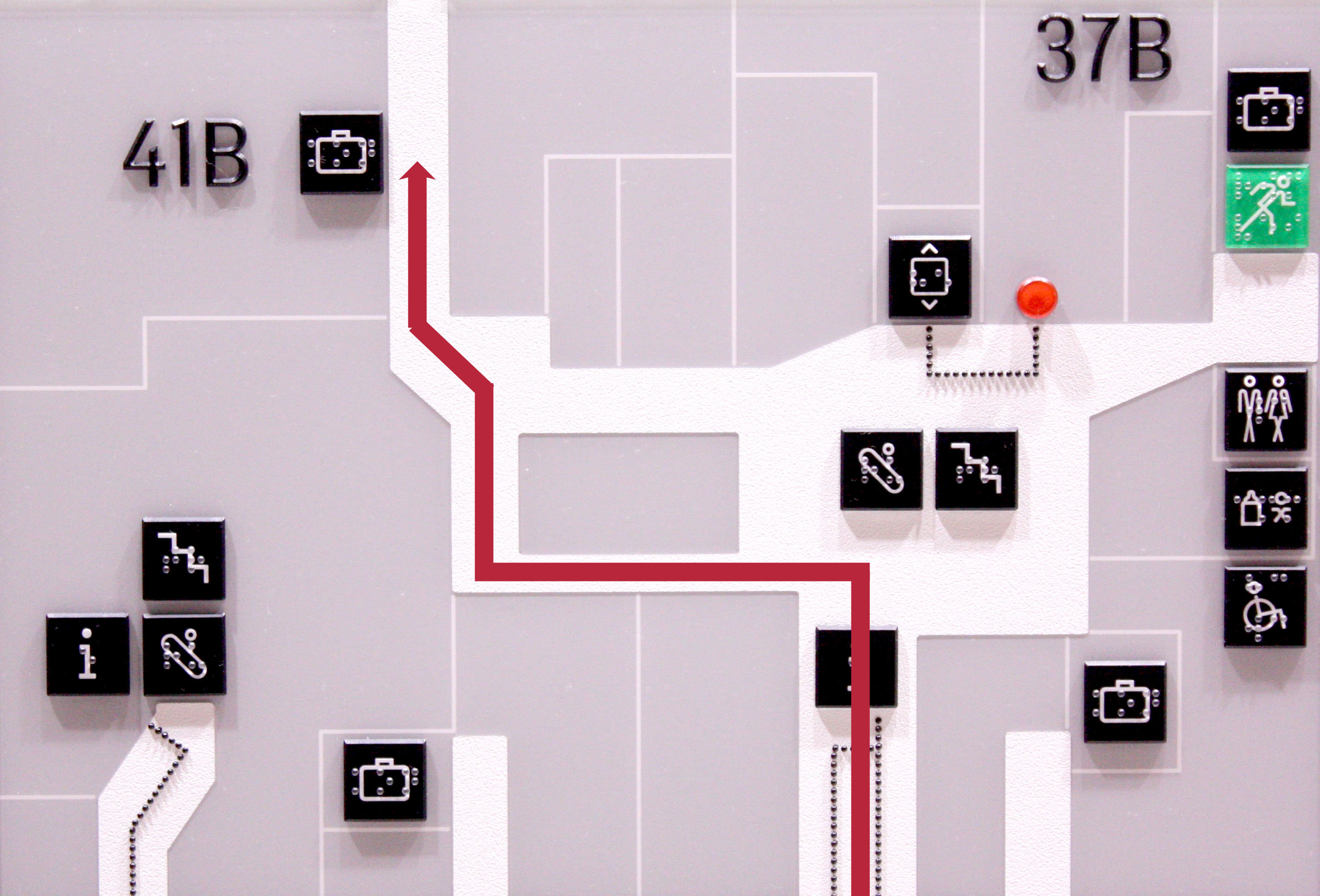 After entering the Paleet main entrance, keep to the left toward the elevator and 41B.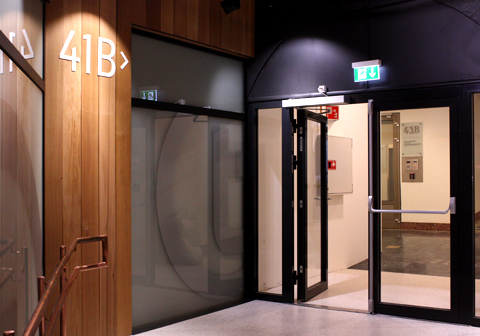 The 41B entrance and the elevator leading up to our office. Contact the reception on the 7th floor (8. etasje).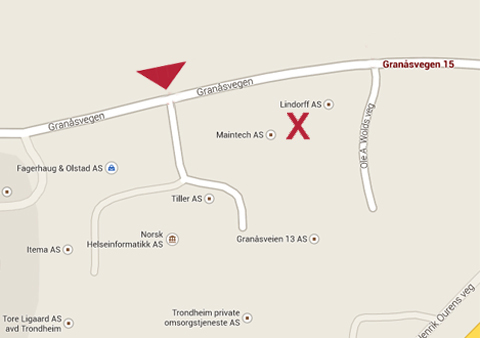 The red arrow marks the entrance to Granåsvegen 15B, marked by the X.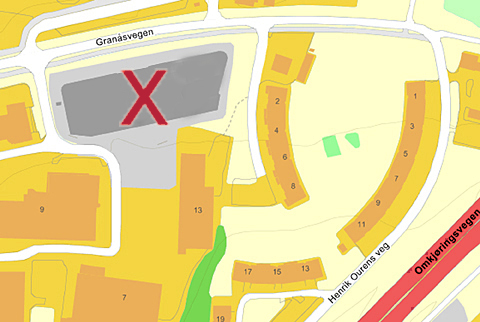 X marks the building at Granåsvegen 15B.
The entrance at Granåsvegen 15B. Parking spots on the right.